TestBed @ DaCoNetS
A first testbed has been deployed in laboratory premise.
It is comprised of 3 Raspberry Pi3, each one equipped with a couple of sensors, measuring both temperature and humidity.
The map is below sketched.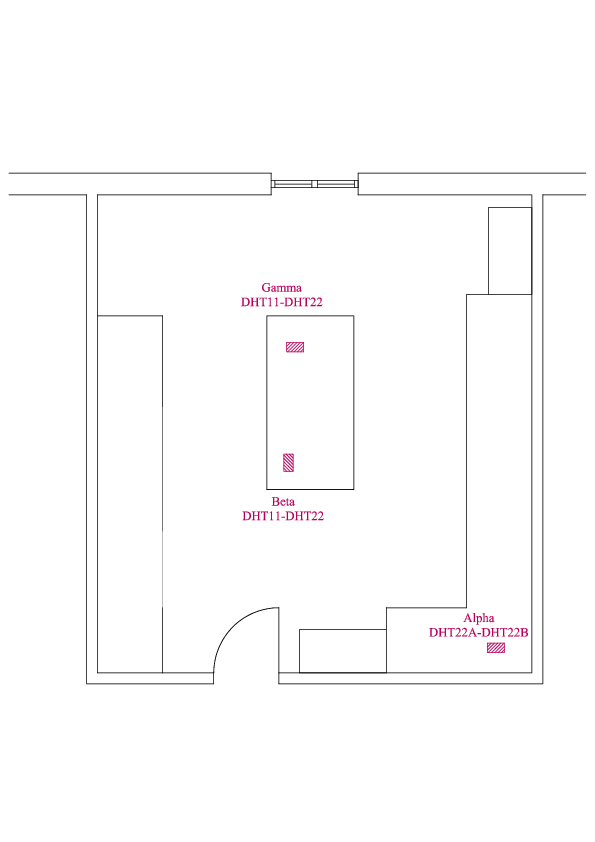 The Python code of each Raspberry is avaliable here.
The dataset has been collected between August, 24, 2017 and September, 29 2017 and it is available here.
last update: 27-Sep-2018